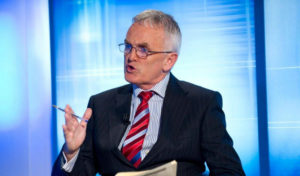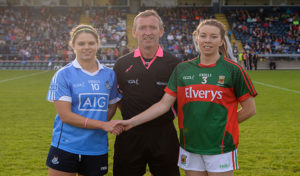 The club are delighted to announce that we will be joined by legendary GAA figures in the shape of former Mayo footballer Martin Carney and current Mayo ladies captain Sarah Tierney at this Saturday Nights Dinner Dance!
Martin will be no stranger to anyone in and around Mayo GAA circles and to have him with us on the night is nothing short of a privilege.
A Donegal man by birth right, he played on the first team from The Hills to win an Ulster title in 1972 before switching his allegiance to The Green and Red where he went on to add a further 4 Connacht Titles to his medal haul. Usually positioned at no. 12, his inclusion was a guarantee of three or four points while he was at the same time always prepared to back-pedal into defence before taking off at full throttle again! A real pleasure to watch in his many years in the green and red!
His playing career was a distinguished one, as was his managerial one, having been involved with many Mayo teams since, at all grades.
Nowadays, Martin is best known for his media work with both local and national broadcasters, often failing in his attempts to remain bias when his beloved Green and Red (or Yellow and Green!) are involved!! Who will ever forget "Yes it's going wide. Go wide, go wide, yeahhhhh." from last years All Ireland Semi v Kerry
The current Mayo ladies captain Sarah Tierney will also be in attendance Saturday night, a hero to many of our future stars and indeed too many of our current ones as well I'm sure!
Ladies football has never been in a better place and that is in no small way down to ladies like Sarah! 46,286 people flocked to Croke Park last September for the LGFA All-Ireland football final, a record attendance, which signified the fact that the ladies game is getting stronger and stronger!
Sarah, who plays her club football with Hollymount made her debut for the Green and Red in 2010 v Kerry, and has not looked back since! She is one of the most decorated ladies footballers in the country with a collection of medals to boot, amongst them an All-Ireland schools Title, North American Title, National League Title, Intermediate County Title, Intercounty Connacht Title, O'Connor Cup Title….the list goes on!
We look forward to welcoming and hearing from both on the night! Roll on Saturday Night!