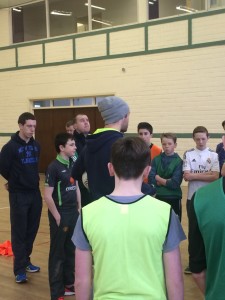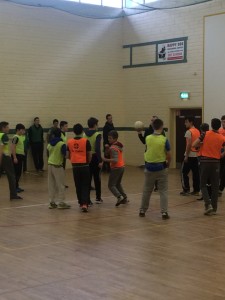 The underage skills development classes got off to a great start today with over 60 boys in attendance. A huge effort was put in by Ryan and all the coaches in carrying out the skills assessments which will be used to develop training based on the players needs. Sarsfields and Mayo star Tom Parsons gave a hugely informative workshop to the older group which focused on development of the weaker hand and foot as well the importance of injury prevention through correct stretching and conditioning. Tom also emphasised the importance of practising the various skills at home (due to county commitments he was unavailable in the afternoon but plans to attend next week for the younger groups).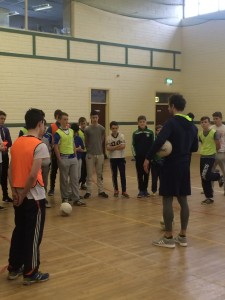 A large contingent of the senior panel were present throughout the day demonstrating the various skills and giving advice to the eager young students. Indeed, the club is genuinely lucky to have a group of young men willing to give up their Saturday to spend 6 hours teaching the next generation of Sarsfields greats. A special word of thanks to Gareth, Seàn, Niall, Ronan, Patrick, Keifer and Tom. A number of these lads have also been instrumental in setting up this program, having travelled to Tipperary for a weekend to learn coaching techniques from some of the biggest names in sport. It's not many 20 somethings who would be as willing to give their time as these lads.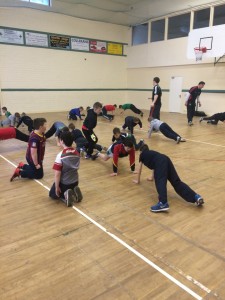 Finally, we would ask that parents encourage the boys to practise the skills they learn at home. Serious time and effort has been put into developing this program, but it will only show rewards if the boys spend time practising during the week at home.
Is mise sa sport.