The Charlestown Sarsfields Club was founded in 1888 and is now well into celebrating it`s 127th year in existence. The club has a long and proud history and tradition in Mayo G.A.A. circles and continues to make its presence felt and punch above its  weight on the play fields.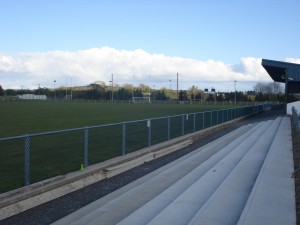 The Club  have top facilities with Fr O'Hara Park the obvious jewel in the crown as it remains one of the finest playing surfaces in Mayo and beyond. Fr O'Hara Park was officially opened in 1953 and was named after Fr Eddie O'Hara a man who spread the gospel of G.A.A. in the community at the time and  who was instrumental in the purchase and subsequent development of the land together with a core of dedicated and committed club members.
Fr. Eddie left a rich legacy and the field has been developed and improved down through the decades thanks in no small measure to the work and vision of some truly great club people. The club have four top class dressing rooms which were unveiled in 2004, replacing the previous ones which served the club so well but had fallen into a state of disrepair.
The club have a great executive in place at the moment who have really driven the club forward in the last number of years. Led by Chairman Kevin James Durkin, they have provided wonderful leadership and continued the fine tradition of moving club on and in the process have emulated and enhanced the work of their predecessors who dragged the club up from the ground and provided the building blocks  and template which has so marked our progress over last  century and more.
We as a club are extremely lucky to have access to some wonderful people over the years. It would be remiss of me to mention names as there are too many in number but suffice to say the club and its structures have been all the better for their involvement.
On the playing fields, the Sarsfields have always contended for top honours. The club has won several County Junior and Intermediate Championships   in its stellar history They also managed to win two county senior leagues in 1995 and 2009 which were great achievements in themselves but the undoubted highlight have been the three county senior championships won in  1902, 2001 and 2009 with the latter two victories in 01 and 09 still very vivid in our memories. The lift these victories gave the club and community in general cannot be overstated as it paved the way for the next generation of Sarsfields stars with our club in a very healthy state and continuing to compete with honour, distinction and no little success at the highest levels in the county.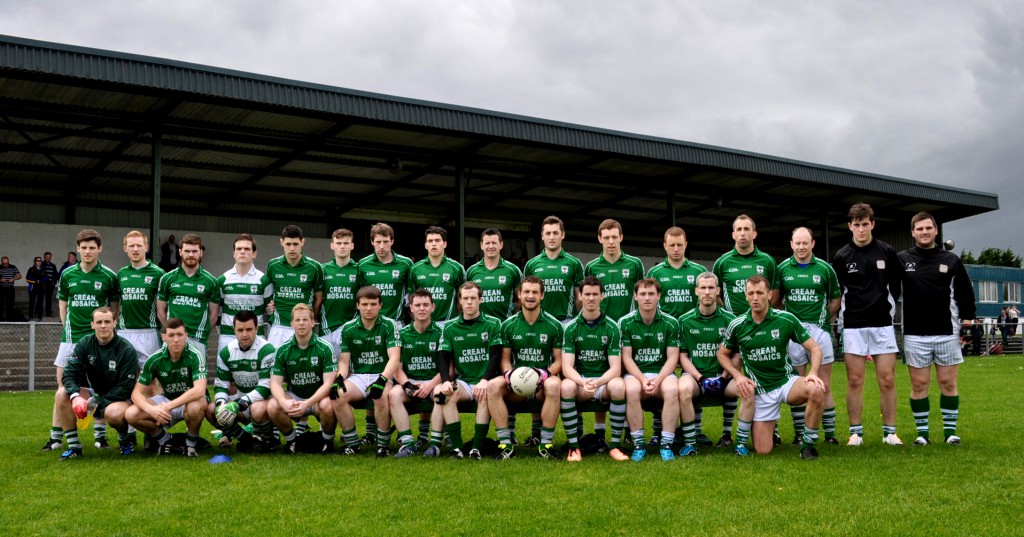 We have a very successful Bord na n-Og committee in place who look after all the underage needs and activities in the club . They are extremely dedicated in all they do and are very well resourced and provide a good and excellent coaching system to our players from under-8 up to minor. We have enjoyed some wonderful successes at underage level over the years. The county minor league and championship double  of 1988 stands out as do the county under 21 successes  of 1975, 1991, 1998 and 1999 respectively. The under-16 teams of 1974 and 1997 also captured county titles with a number of teams at the different age grades also coming close and losing a number of finals over a long period.

The ladies club has been a huge growth in our club in the last decade and we have a very vibrant and active ladies wing who field teams from under-12 up to senior. This is the fastest growing area of interest in the club at the moment and last year the senior ladies made a real breakthrough when they won the County Junior Championship and County Intermediate League titles in a season to savour with interest in the club and membership continuing to rocket on the back of those remarkable achievements.

The club has provided some fantastic footballers to county teams over it's long and proud history. Names like Tom Tunney, Tommy Regan and Chris Hegarty   from bygone times were footballers of some renown who gave great service to the county over a long period of time. Others like Eamon Walsh who had the honour of captaining Mayo to All-Ireland Minor glory in 1953 and he had two other Charlestown lads on the team and panel for good company with Michael McDermott and Vinny Blyth also winning medals as part of that successful team. Frank Walsh also saw action with Mayo captaining the losing Mayo Minor team in 1947 and subsequently playing junior with the county.

In the late 50's and early 1960's men like Eamon Walsh graduated to the Mayo senior team and others like the late Sean Reilly and Sean Hunt also enjoyed numerous campaigns in the red and green at senior level and gave distinguished service in a number of positions. Aidan Swords also had the unique distinction of lining out with both Mayo and Galway in the in the late 1950`s .

The late Luke Colleran also was a colussus in his day as he lined out with Sligo and Ireland and was a player of formidable quality. The late Sean Walsh was also a member of the Galway panel defeated in an All-Ireland final in the early 1940`s. The late Anthony Durcan from Sonnagh represented Mayo at senior level in the 60`s as indeed did Eamon Brett who at the tender age of 19  featured at midfield for Mayo in the 1975 Connacht Senior Final defeat to Sligo and looked destined to fulfill his undoubted potential before injury curtailed what had all the look of a very promising, rewarding  career.

Denis Kearney was a great servant to the Sarsfields and Mayo throughout the 1980's and was a member of the Mayo panel defeated by Cork in the 1989 All -Ireland Final. Into the 1990's and it was left to Kenny Reilly to carry the Sarsfields flag as he lined out for Mayo in the Connacht Championship of 1993.

Next came lads like John Casey and David Tiernan, both of whom were members of the Mayo Under-21 team defeated by Kerry in the All-Ireland under-21 final of 1995. Casey indeed lined out in the forward line  in   the heartbreaking  senior All-Ireland final  defeats of 1996 and 1997 and was a player again whose intercounty career was tragically cut short by injury. David Tiernan featured with Mayo in the Connacht Championship campaigns of 2002 and 2003 and was again somewhat unlucky not to have featured more as his club form was superb at the time. To the present day and again the Sarsfields are represented with Thomas Parsons looking to lock down the centre field position for the 2015 championship . He has been motoring well and follows in a long and great tradition of Sarsfields players who have always represented their club and parish with pride at county level.

The club is and always has been an integral part of the community and has the ability to mobilise and inspire like not other when success comes its way. We have facilities the envy of many in the county and we continue to produce volunteers, administrators and players who carry the Sarsfields name and tradition with pride and as they go about their work in a dignified and thorough manner. The Sarsfields are in a good place and the new website will only broaden our appeal and strengthen the links between home , the club and our many exiles dotted throughout the globe.

(Article Published on 7/7/2015, written by Stephen Healy)