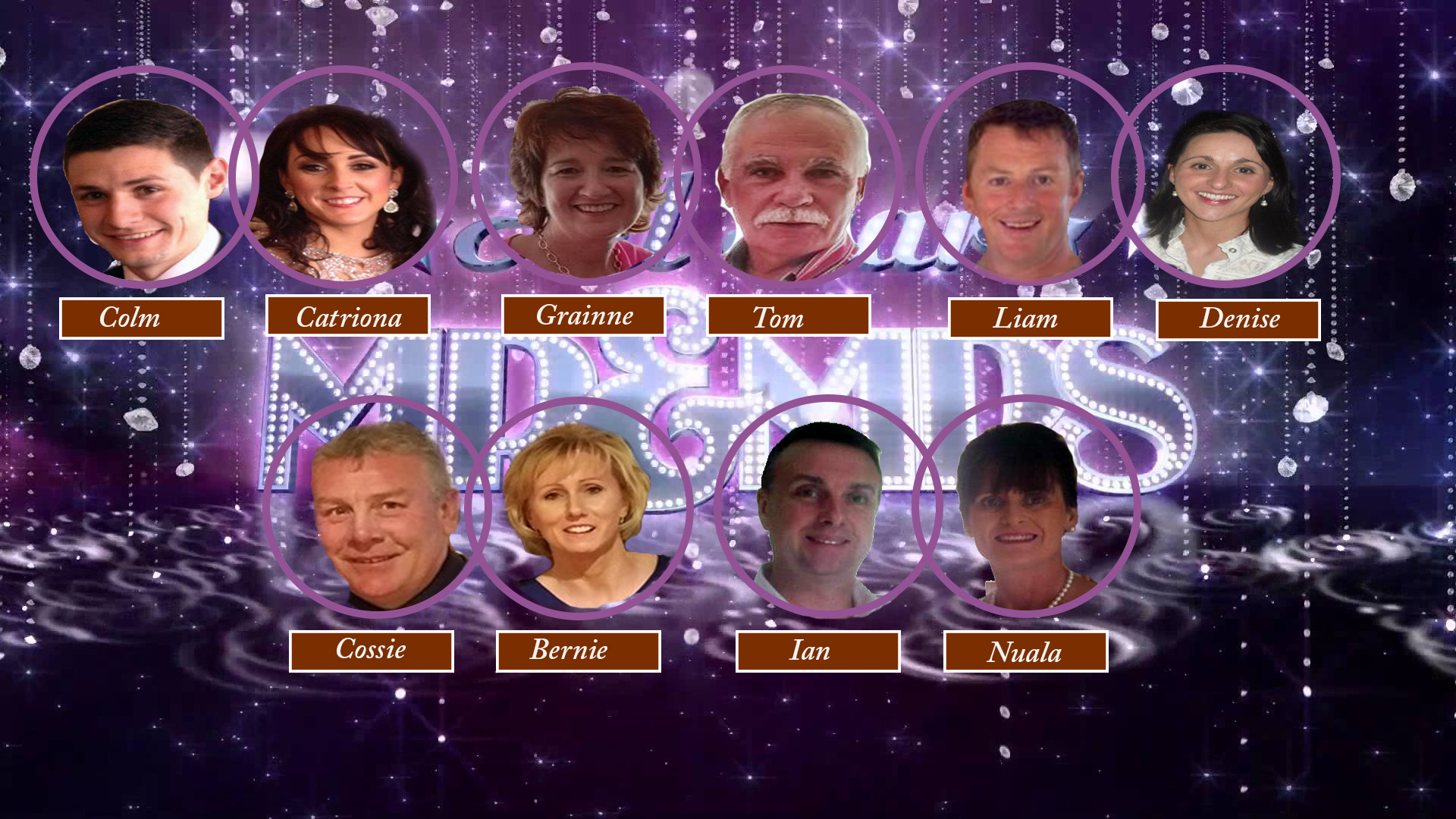 Well, there you have it! Our 5 couples have been revealed, but who will come out on top?
Let's take a closer look at each couples chances!
In their recent betting column, Paddy Power made Colm & Catriona short price favourites at 6/4, mainly due to their large social media followings and the huge support they will gather! The money will come for these two! Taking nothing for granted though, Catriona has Mr Maye engaging in a rigorous training schedule the last few weeks! With a sky planner wedged with show recordings, they are going to put up a bold show and try to justify the favourites tag.
Tom Mc cares little for social media "followers" and "likes" though and he and his good wife are priced at a tasty 8/1! Tom and Grainne have shied away from media engagement this week, instead opting for a few days away in Ashford Castle, training hard one can only presume for the weekend's competition! At 8/1, they are certainly overpriced in my mind!
One man refusing to keep a low profile in the lead up to the weekend, is Seamus Gallagher. The self-professed "King of Lurga" is openly bullish about his and Bernie's chances, and indeed he is rumoured to have got his friend and work colleague Podsie to place a substantial wager on him and Bernie at 3/1. If they do win, it will have huge financial implications for Cozzie, who Teddy has on record as saying, "wall to wall if the title comes to Lurga!" Bold statement Cozzie. Mines a vodka and white thou!
Seamus's good friend, and fellow socialite, Liam Breheny, despite not been as openly bullish, is walking around with a swagger all week too. He is oozing confidence have no doubt! The 5/2 currently available on Liam and Denise will be snapped up quickly, as many see them as the couple destined to lift the trophy. Sentimental bets don't put money in your pocket though, they won't be carrying my money. I trust Denise, but Liam could take serious carrying on the night. Literally!
Finally, slipping in under the radar at 6/1, are local pharmacists Nuala and Ian. The bookies are threading carefully with these 2, and are very wary of potentially seeing a late influx of bets from the Crean/Duffy/Walshe/Doherty syndicate who have landed some big gambles in the past! They will have a huge following on the night, will that be enough to get them over the line? I think it just might!
A wide open affair is in store, bet responsibly! See you all on the night!!
Over to you Bill!
RK